News
Timelapse download, hotbed protection, and more new features roll out to Bambu Lab users
by Christian on Sep 14, 2023
The new Bambu Lab firmware has been released globally today, and it comes with fantastic new features. Your feedback has been invaluable and plays an enormous part in the updates and new features. Your help is greatly appreciated as we continue to improve our firmware!
The update includes several highly-requested features like timelapse download from Bambu Studio and Bambu Handy, power-assisted filament insertion, as well as new features like hotbed protection and boundary limits, and even an AMS quick-start guide.
Additionally, you can now switch between using the AMS and an external spool holder without unplugging cables.
Check out the Bambu Lab Wiki for more details on these features and full release notes.Please feel free to update your firmware now and let us know what you think! You can leave feedback through any of the social platforms, Facebook Group,Reddit,Discord.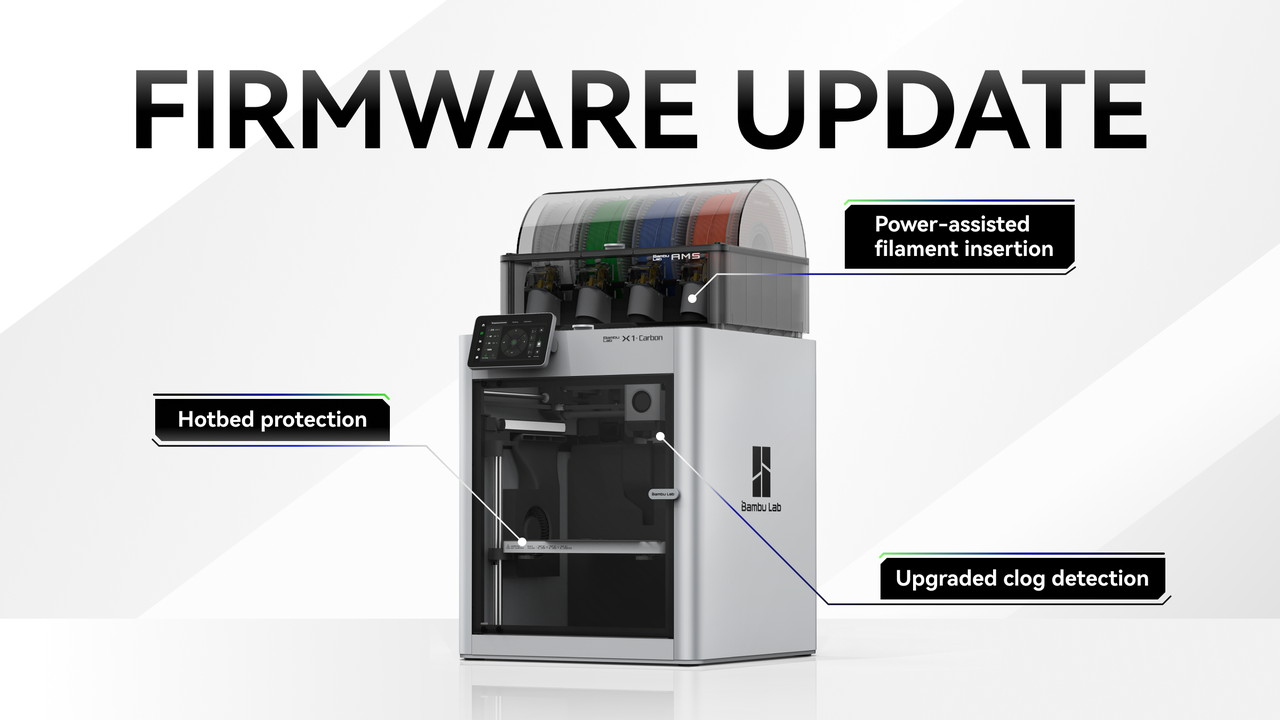 Support for serial connection of up to 4 AMS units and 1 AMS hub (Preview)
As promised, our printer can now connect to 4 AMS units to support 16 individual filaments with a required AMS Hub. We solved tons of bugs around multi-AMS setups and are proud to welcome you to a new, 16-color world!Note: AMS units and hubs will be in stock globally in late October. Subscribe to our newsletter and be the first to know when products launch!

Here are some highlights from the release:

✅ Timelapse download from both App and Studio
Bambu lab users now have easy timelapse video exports and shares at their fingertips via both Bambu Handy and Bambu Studio. We cannot wait to see more videos of your masterpieces.
✅ Hotbed protection and boundary limits
Software end-stops were added to prevent collisions when controlling the tool head manually.
✅ Upgraded excess chute pileup detection
Chute clog detection has been optimized with our updated deep learning model, which reduces false alarms and pauses during the printing process.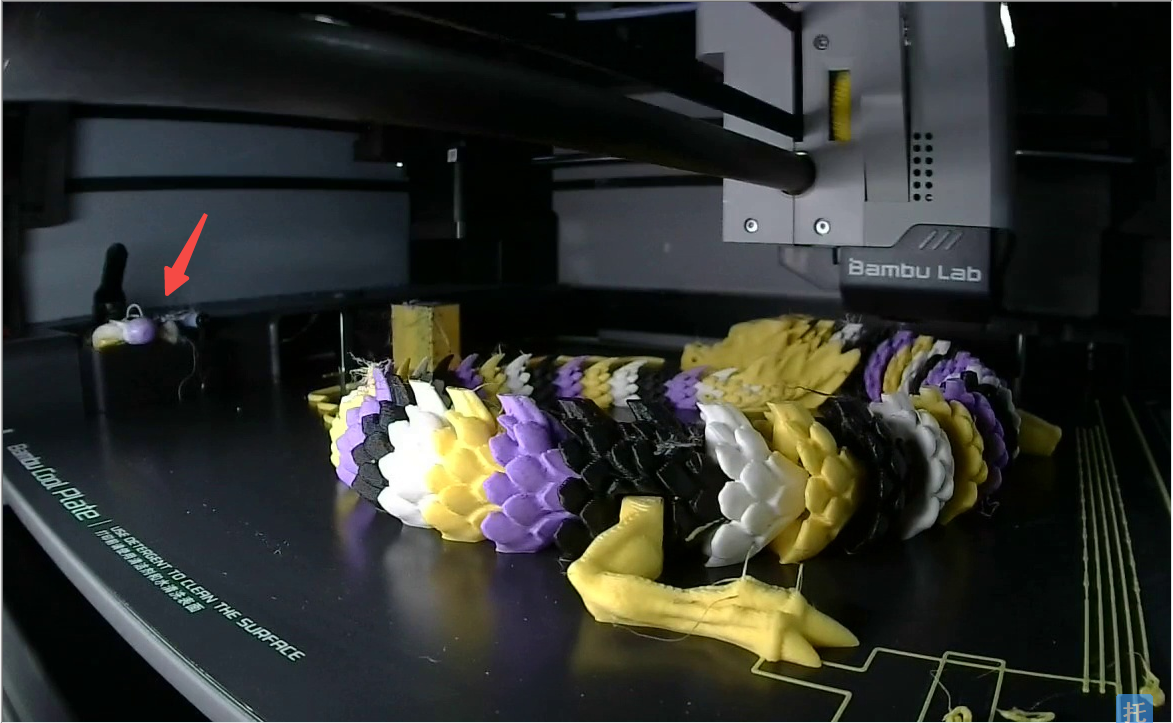 ✅ First Layer Inspection for sequential printing by object
First layer inspection is available now for scanning the first object to ensure it is nicely pressed onto the plate with flat lines of filament.
✅ Adaptive first layer scanning using dual lasers
By optimizing first layer scanning algorithms, we increase the depth map quality and scanning time to the next level.  Dual lasers will scan on either the horizontal or the vertical axis based on the shape of the first layer.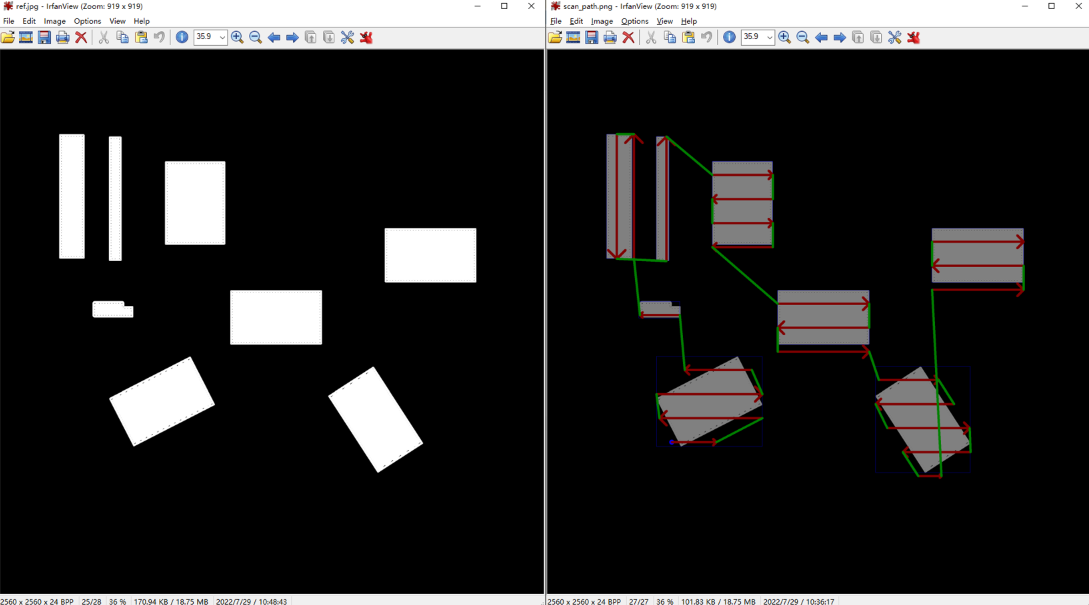 ✅ Switch from an AMS to an external spool holder without unplugging cables
The 'Enable AMS' function is newly added, which allows users to choose whether to load filament from either an AMS or an external spool holder without the need to unplug the cable.

✅ Power-assisted filament insertion
By tapping an empty tray on the printer screen, users can activate its motor to spin at a low speed to help with filament insertion. This removes the hassle of insertion difficulties.
Thanks to all our users for continuing to share your suggestions. We're constantly listening to your feedback and committed to making your printing experience better with each update.