News
Shipping 6000 state-of-the-art 3D printers around the world. Check. Next ?
by Christian on Sep 14, 2023
It's been six months since our first public Hello World message. One month later, we launched our Kickstarter campaign and the whole world discovered the 3D printer we have been working on relentlessly for 2 years. At that time, we were very nervous, anxious to know how you will receive this printer and this new brand we've put our heart into. Today, we are very proud to announce that our first Kickstarter campaign is officially over, with almost every printer sent to its new owner. (If you have not received your Kickstarter printer yet, please see the instructions at the bottom of this post.) We can't find the words to express how grateful we are for the tremendous support you have given us during this journey.
While you were patiently (thank you!) waiting for your pledge, we can say that these last 5 months have been a hell of ride for us. With you, we smashed our F5 keys on ship tracking websites, wondering why they were so slow and prayed for delivery men to be cautious while driving the last mile to you. Then, we began to receive your messages and photos from all around the world, and smiles appeared, lighting up our faces and our hearts.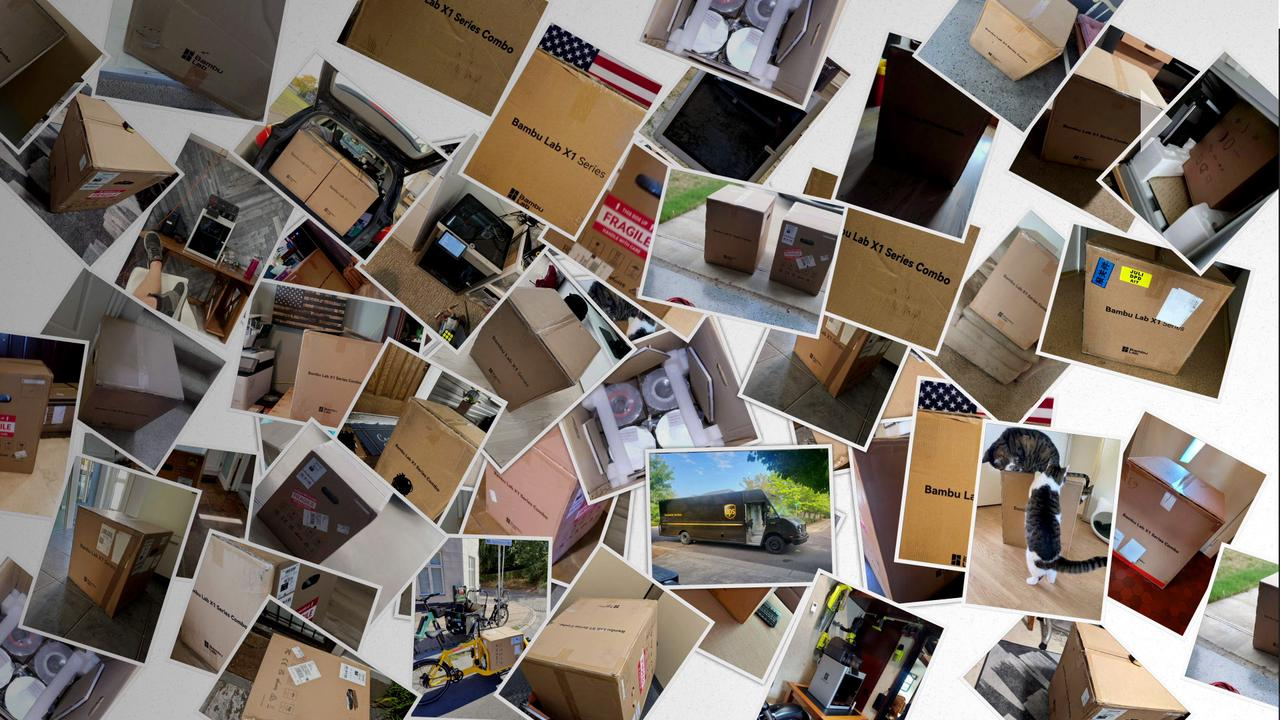 Problems also started to flow in: Parcels lost or printers delivered broken which we had to replace ASAP, weaknesses discovered which required finding quick solutions or bypasses, software bugs to fix, and thousands of questions coming from you by every possible means...
To deal with all of this, Bambu Lab grew in 6 months from an unknown Chinese start-up to a global company with teams on three continents, serving customers across 30+ countries around the clock. Building this team of 3D printing experts and enthusiasts has always been part of the plan because we are not just another 3D printer manufacturer. We believe that you, the makers, the designers, the artists around the world, are working every day toward a better world. We want Bambu Lab to stand by you as your partner of choice to create and to push boundaries together. This is the mission we are committed to.
We are only at the beginning of our story. We know we still have a lot to learn and a lot to prove. Our next challenge is to deliver pre-orders as soon as possible - we are sure that this will be done shortly as the first batches have already reached local warehouses - and to open our store to normal retail operations. Then the next part of the story will rely heavily on you. We will keep our eyes and ears open to any feedback you offer to us, whether by talking to our team or on our social networks: Facebook, Discord, Reddit, Twitter or Instagram (and maybe soon through a new way to take part in a thriving community... shhh).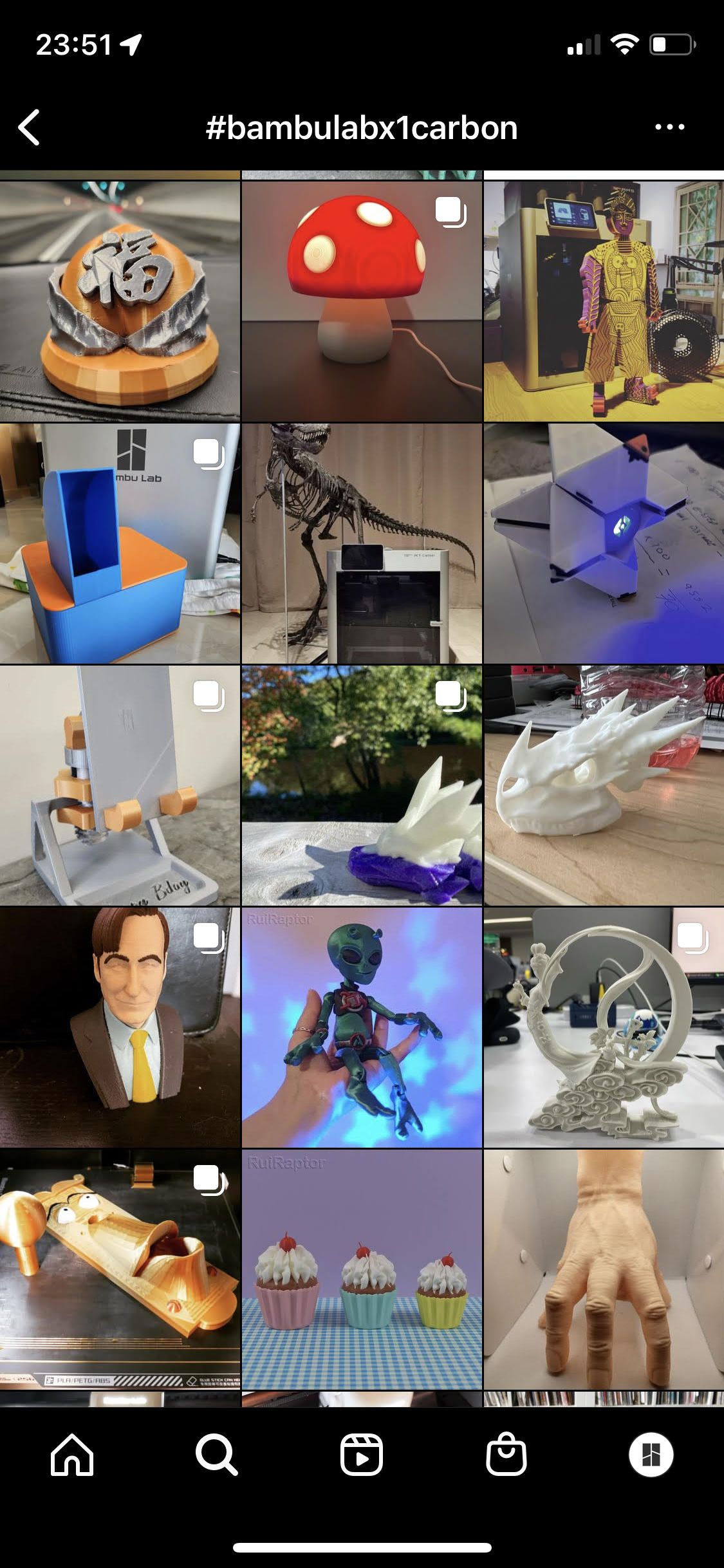 Sharing prints is an important kind of feedback. Seeing what you are able to achieve with your X1 printer is a good way to keep us motivated. Understanding what you like to create (and what you can't) is the challenge needed by our engineers to imagine future products. Sharing is also a good way to help us reach other makers. Our philosophy is to invest almost nothing in marketing, but to invest all our resources to make products worth talking about. So we won't be able to grow without you. Our future depends on your will to talk about us.
We have recently launched two hashtags : #bambutiful and #bambuseful. Share your prints on your favorite social network and tag them with one of those (or both :) ) to spread the power of creating.
We can't wait to see what you have to share.
Thank you.
Note: There are a few people who didn't get their KS printer; this is because a small number of backers haven't sent us their contact information yet. If you're one of them, please rush to your Kickstarter account and send us a message from there! Also send us a message at ksfulfillment@bambulab.com with your backer number and your contact information. Your printer is ready, and we'd like to get it to you as soon as possible!